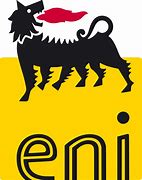 HPC5 of Eni SpA is a supercomputing system. It is a DELL EMC hybrid CPU-GPU system and it peaks a computational power of around 52Pflops. It has been ranked #6 in the Top500 (top500.org) most powerful HPC system in June 2020 and #8 in November 2020.
State of the art: HPC5 is the most powerful system in the list used for commercial purposes at a customer site.
Services currently offered by the infrastructure: HPC5 system is used to support all the Geoscience applications ecosystem, reservoir dynamic simulator based on GPU technology, as long as algorithms of Machine and Deep learning applied to geophysics.
R&D initiatives in the framework of the Eni Energy Transition program are also supported by HPC5. Moreover, due to the current global emergency, Eni granted the access to HPC5 computational power to host some projects with the aim of study and tackle COVID-19.